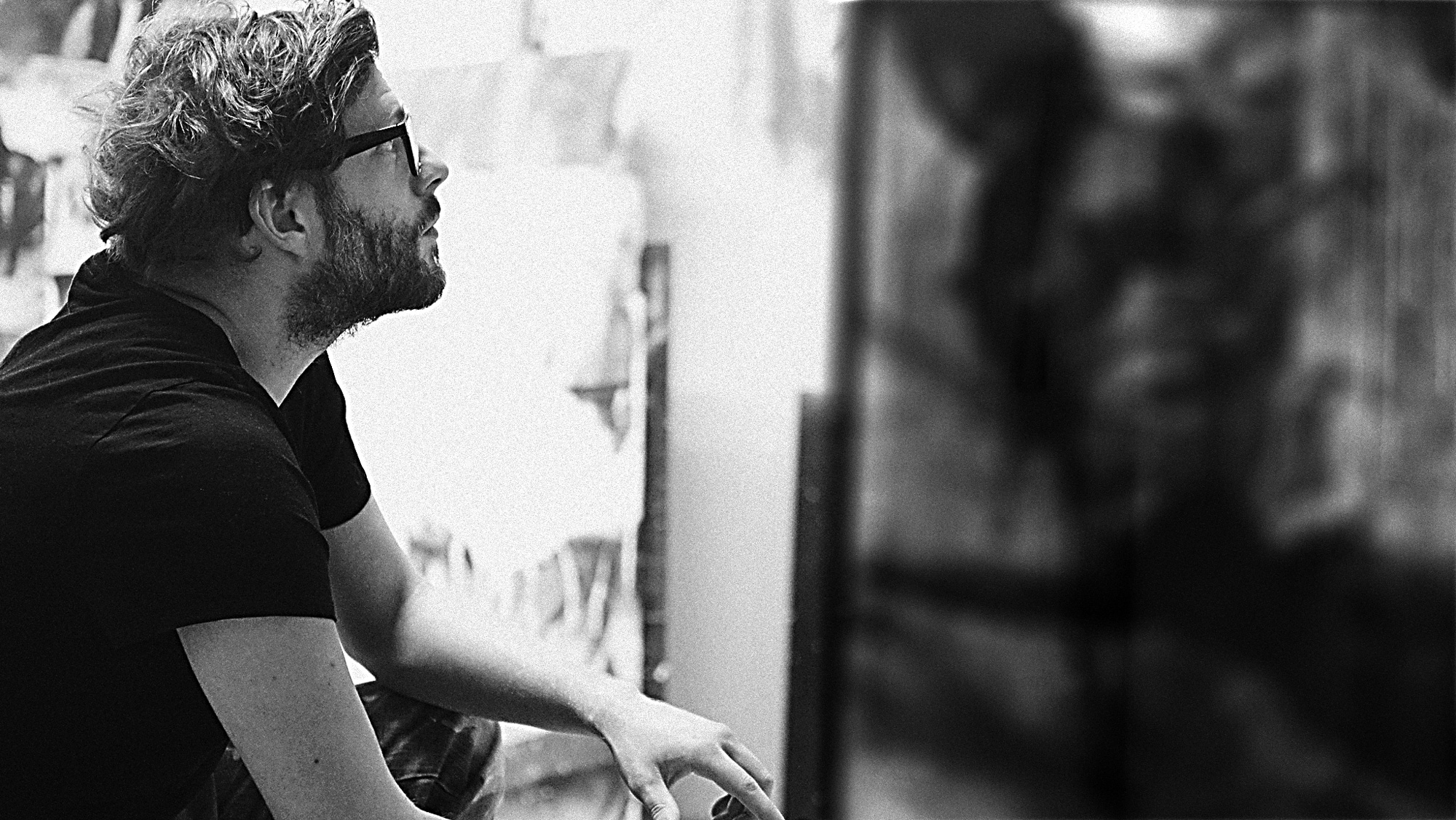 Henry J. Wintherberg
Maler · Bildhauer · Objektkünstler
geb. 1977 in Kusel/Pfalz · lebt und arbeitet in Mainz
Arbeiten in öffentlichen Sammlungen, in privaten Sammlungen und im öffentlichen Raum in Deutschland, Österreich, Schweiz, Niederlande · Veröffentlichungen in Katalogen, Presse, Rundfunk, Fernsehen.
Henry J. Wintherberg arbeitet seit vielen Jahren in verschiedenen Bereichen der Kunst, als Maler, Bildhauer und Objektkünstler, mit Pinsel & Zeichenstift, Öl, Acryl, Gips & Gesso, mit ausrangierten Objekten, Holz & Beton, Metallresten & Objets trouvés. Formal beschäftigt sich Henry mit Komplexität, Vielschichtigkeit und Überlagerung. Seine Arbeiten sind Monochrome Strukturen, Leinwand, Sperrholz, MDF, Pinsel und Graffiti, feine Linien und rohe Striche, Kohle und Pigment, eine Leidenschaft zwischen Malerei, Zeichnung, Bildhauerei und Grafik, Abstraktion und Rationalität, Mathematik und Musik, Banalität und Komplexität, Farbe und Poesie. Henrys Werke waren in den letzten Jahren in vielen Städten in Deutschland und im Ausland vertreten. Seine Arbeiten finden sich in öffentlichen Sammlungen, bei privaten Sammlern, in Unternehmen und im öffentlichen Raum.
Henry J. Wintherberg
Painter · Sculptor · Object artist
born 1977 in Kusel/Palatinate · lives and works in Mainz
Works in public and private collections and in public spaces in Germany, Austria, Switzerland and the Netherlands · Publications in catalogues, press, radio, television.
Henry J. Wintherberg has worked for many years in various fields of art, as a painter, sculptor and object artist, with brush & pen, oil, acrylic, plaster & gesso, with discarded objects, wood & concrete, metal scraps & objets trouvés. Formally, Henry is concerned with complexity and overlay. His works include monochrome structures, canvas, plywood, MDF, brush and graffiti, fine lines and raw strokes, charcoal and pigment, a passion between painting, drawing, sculpture and graphics, abstraction and rationality, mathematics and music, banality and complexity, color and poetry. Henry's works have been represented in many cities in Germany and abroad in recent years. His work can be found in public and private collections, in companies and in public spaces.
Please contact for further questions about the artist, prizes & availability.